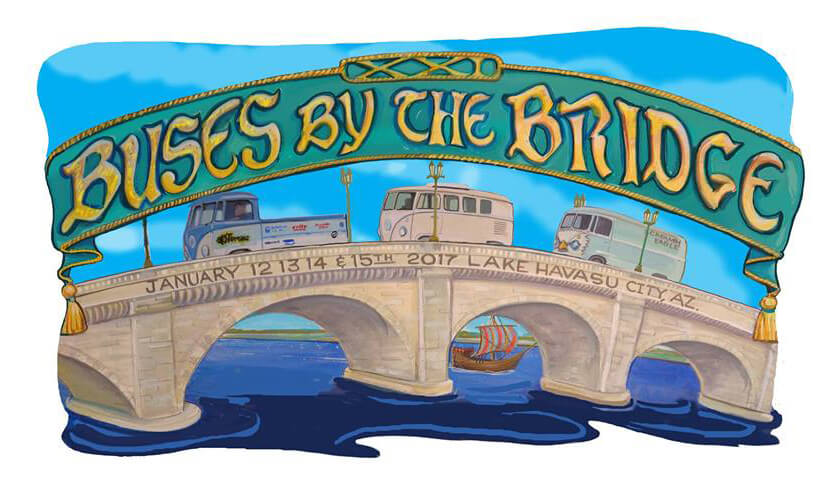 Country Homes Campers invites you to join us at Buses by the Bridge in January 2017. We will show off our Country Homes Camper and Shady Boy Awnings.
Join other Volkswagen-bus enthusiasts for a weekend in Lake Havasu City.
The Buses by the Bridge event takes place annually at Windsor Beach. The event draws hundreds of buses from around the country.
The campsite is beautiful with grass, trees, beach by the lake and it's located close to downtown Havasu stores and hotels!
January 12 – January 15, 2017
Windsor Beach State Park
Lake Havasu City, Arizona
For more details click here.